MagiCoder Pro
Automagically recognizes MedDRA terms within a free form text, such as adverse drug reaction reports.
Features
Fast. Its algorithm scans each word once and returns the results in milliseconds.
Works with any dictionary. MedDRA is ready to use, but we can add more terminologies upon request.
High coverage. It finds 90% of the terms in the text on average (regardless of declinations, punctuation, typos, etc).
Supports with several languages. Italian, English, Dutch, Spanish, French, and Portuguese ready to go.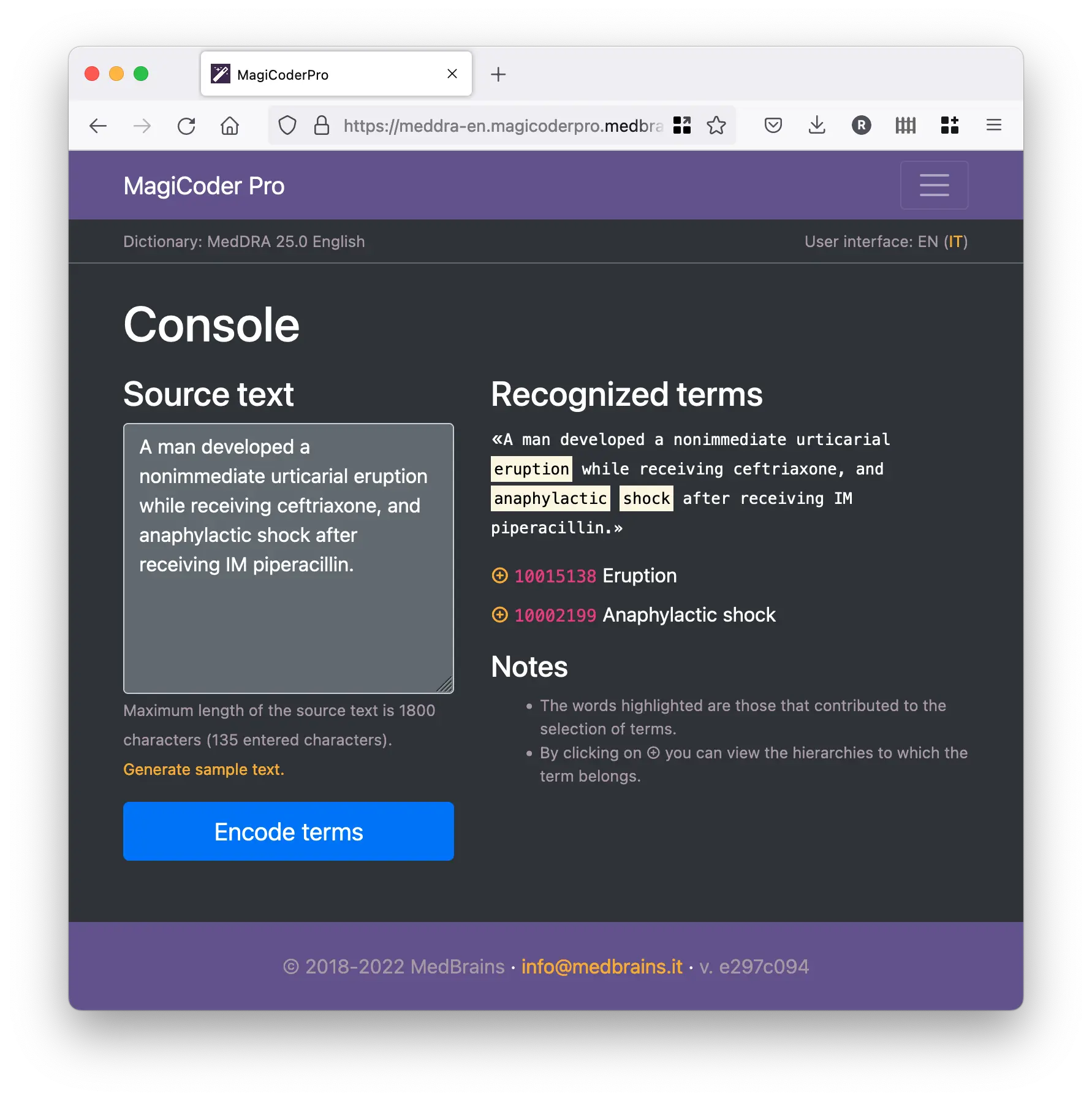 Reliability
This table is a summary of data published in peer-reviewed journal articles.
| Language | Precision1 | Recall2 |
| --- | --- | --- |
| Italian | 91% | 86% |
| English | 86% | 73% |
| Dutch | 88% | 73% |
1. Precision is the ability to avoid false positives (terms recognized but not present in the text).
2. Recall is the ability to avoid false negatives (terms not recognized but present in the text).
Availability
MagiCoder Pro is a service available both through a GUI (e.g. running inside your web-browser) and an API (e.g. integrated in other software you may already have), based on several "workers", one for each dictionary-version-language combination. Write us an email to try it for free.
MagiCoder Pro
Worker
The main service that provide a web console and let you manage your API tokens.
MagiCoder Pro
for Firefox
A Firefox extension that let you encode medical concepts from selected text on websites.
Install the extension